x
GUATEMALA – Death Squads
Introduction
Historically, civil war in Guatemala ran from about 1960 to 1996. Nonetheless, the worst known massacres of civilians took place in the beginning of the eighties; under General Efrain Rios Mont government. Immigration patterns to US reflect that harsh reality.
After a coup against Rios Mont a constituent assembly was elected in 1984 and a new constitution was drafted in 1985. The reality of people fleeing civil war, and a virtually lawless homeland, can be, again, identified in immigration data.
The Full Story
On March 23, 1982, army troops commanded by junior officers staged a coup to prevent the assumption of power by Gen. Angel Anibal Guevara, the hand-picked candidate of outgoing president and Gen. Romeo Lucas Garcia. They denounced Guevara's electoral victory as fraudulent. The coup leaders asked retired Gen. Efrain Rios Mont to negotiate the departure of Lucas and Guevara.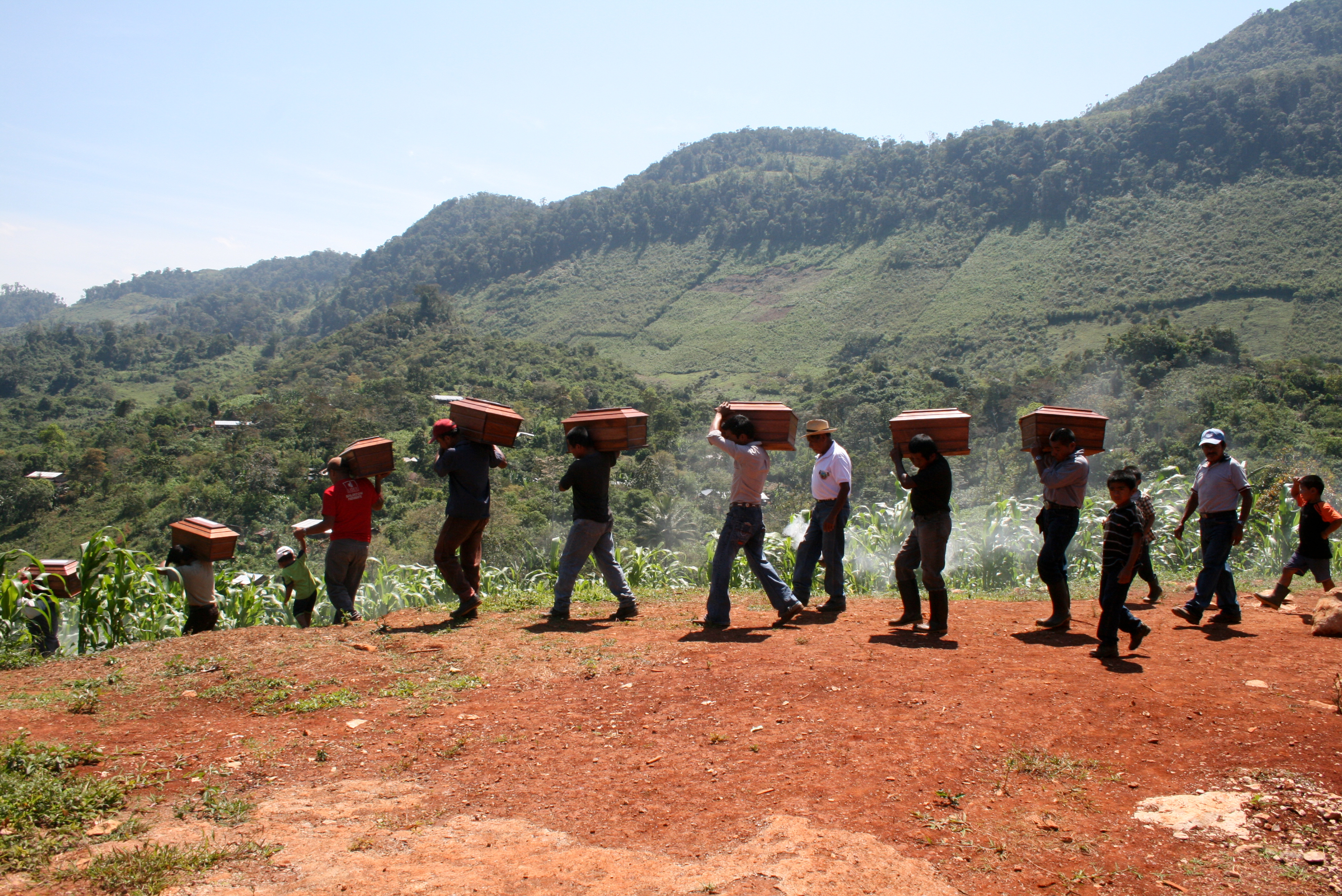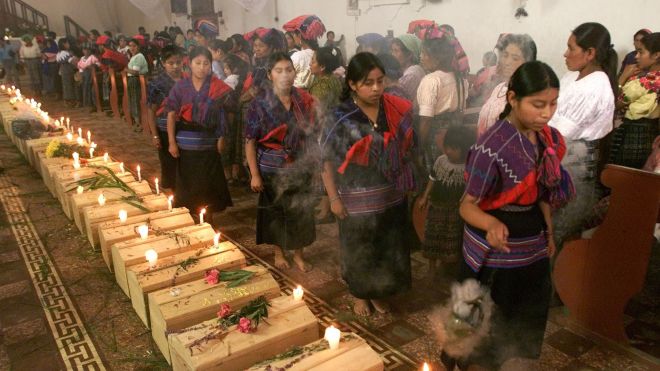 Rios Mont had been the candidate of the Christian Democracy Party in the 1974 presidential elections and was widely regarded as having been denied his own victory through fraud. He formed a three-member military junta that annulled the 1965 constitution, dissolved Congress, suspended political parties, and canceled the electoral law. After a few months, Rios Mont dismissed his junta colleagues and assumed the de facto title of "President of the Republic."
Guerrilla forces and their leftist allies denounced Rios Mont. He sought to defeat the guerrillas with military actions and economic reforms; in his words, "rifles and beans." In May 1982, the Conference of Catholic Bishops accused Rios Mont of responsibility for growing militarization of the country and for continuing military massacres of civilians. General Rios Mont was quoted in the New York Times of July 18, 1982 as telling an audience of indigenous Guatemalans, "If you are with us, we'll feed you; if not, we'll kill you."
If you are with us, we'll feed you; if not, we'll kill you.
According to the army's own figures, its operations destroyed 440 highlands villages during the most intense period (1981-83). Some 150,000 (primarily highlands Mayas) were killed or "disappeared" in the early 1980s alone—part of a larger total of over 200,000 from 1954 through 1996. Additionally, around 1 million Mayan villagers were internally displaced, and some 200,000 fled over the border to southern Mexico (46,000 in UNHCR camps, the other 75 percent outside the camps).
The number of Guatemalan immigrants to the United States (including both estimated unauthorized and legally admitted) during the civil war years rose from 13,785 in 1977 to 45,917 at the peak in 1989, subsequently decreasing to 22,081 in 1996. INS statistics also showed that Guatemalans constituted by far the highest number of asylum petitioners in the United States in fiscal year 1992 – 43,915 – or 42 percent of all applications.
More Data: American Troops on the Ground, Arms Imports, USAid, Military Aid